Volunteers from the Sandy Grove Missionary Baptist Church and the Young Women Auxiliary gave away more than 350 backpacks filled with school supplies during a Saturday drive-thru event in front of their house of worship.
"We believe in outreach here, and we are key to outreach within the community," said Nikki Miller, an adjunct professor at Coastal Carolina University. 
What started out 11 years ago as volunteers handing out school supplies in grocery bags has turned into a yearly tradition of fellowship, community and giving back.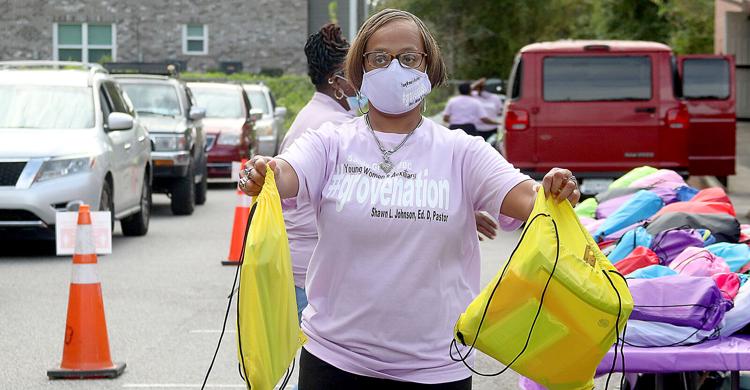 "If students don't have their supplies that they need to operate on a day-to-day basis of being educated, it's a hinderance," said Miller. "If I don't have my pencil, I can't write. If the teacher is giving me an assignment, I can't even write my name. If I don't have pieces of paper or a notebook to put the information in, I am unorganized."
Shawn Johnson, the new pastor at Sandy Grove Missionary Baptist Church and the superintendent of Clarendon County School District Two, understands the need for school supplies in the community.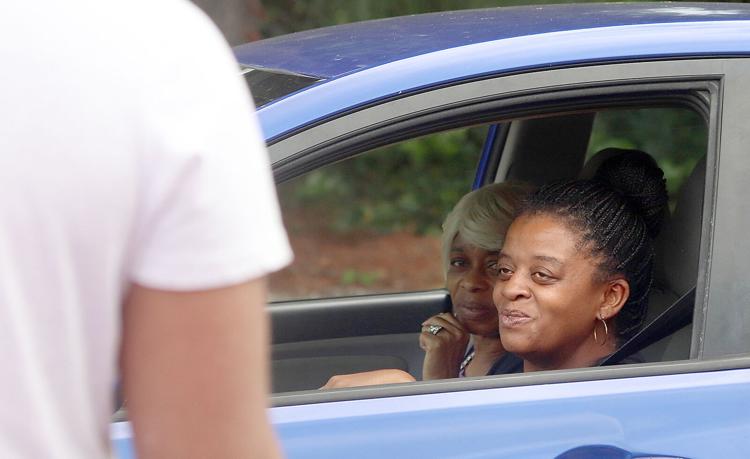 "Even with a lot of giveaways, we see kids needing supplies at the beginning and throughout the year," said Johnson. "I know for parents who are struggling right now, any type of assistance will be real good for them."
Tiffanie Lewis was one of the dozens of people that picked up some much-needed school items for her family.
"It just helps for some people that can't afford to get certain things that kids needs to go to school," said Lewis. "The kids certainly enjoy it when they get their new supplies."
Because kids will be going to school this year in the middle of the the COVID-19 pandemic, the church made sure each backpack came with a mask.
Jennifer Rush of Myrtle Beach was grateful for the extra protection.
"That says a lot that they are looking out for your safety," said Rush. "Believe it or not, that is going to be our future for right now and that is teaching the kids to protect themselves."
As the school year is quickly approaching, Johnson reminds parents to "keep God ahead" and know that the community is there for them. 
"There are people here in the community to help you get through this time," said the pastor. "Even if parents are embracing virtual learning or in-person, they are going to need support and we at Sandy Grove will be here to help."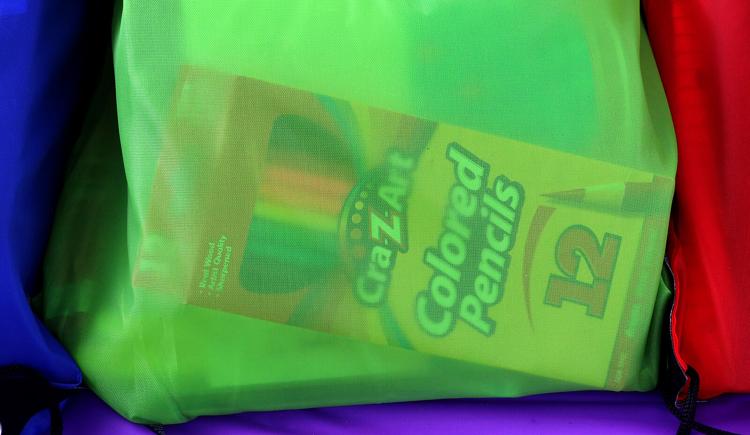 For nearly four months, the worshippers solicited school supplies and monetary donations for Saturday's event.
Typically, the annual giveaway is more like a cookout. Community members come to the park next to Mt. Olive AME Church on Carver Street and have hot dogs, hamburgers and a variety of different fun activities for everyone to enjoy and embrace the fellowship.
But because of the pandemic, the group decided to host a drive-thru instead.
"Just because of COVID, we did not want to not have this event," said Miller.
While a few dozen backpacks were already handed out by 11 a.m., Miller said that even if they gave out just one backpack, the event would've been a success.
"If we can reach one person, then we have done a lot," said Miller. "This event was always going to be successful, even if one person came."